Jesse Owens Changed the Narrative
Meet Clive Adams, one of our Student Athletes. He's a guard on the men's basketball team.
We invited him to tell us about a Black historical figure that made an impact on his life. Here's what he shared:
—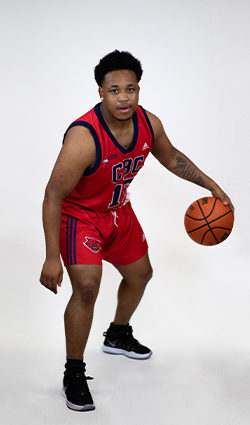 Which black historical figure has inspired you?
Jessie Owens has always been someone who has been very inspirational in my life because of his performance during the 1936 Berlin Olympics. He became the first American of any ethnicity to win four gold medals.
How has Jesse Owens inspired/impacted you?
The Berlin Olympics' atmosphere was considered to be a very biased one where all the athletes from Germany were thought to achieve and excel in every event. Jessie Owens was able to change the narrative.
What has Owens' story taught you about the heart of God?
This just goes to show that when the odds are not in your favour, never just give up and call it quits; instead, persevere. To add to that, as Christians, we face many challenges, but that shapes us. The journey we take is not an easy one, there'll be sunny days, and there'll be rainy ones, but it is up to us to overcome those challenges and persevere.
How can we honour the Owens legacy?
The best way to honour a historical figure like Jessie Owens is to simply continue to make his story known.
Jessie Owens was able to change the narrative.

Clive Adams
---
We want to say a big thank you to Clive Adams for sharing how Jesse Owens inspired him!