Alumni Spotlight – David Wiebe
Starting this fall Bearcats Athletics is excited to feature alumni on our Alumni Spotlight. We ask a number of questions related to the experiences alumni have had over the years with Bearcats Athletics and ask them what advice they would provide to current student athletes.
—
Our first spotlight is with David Wiebe a CBC graduate from 2018!
—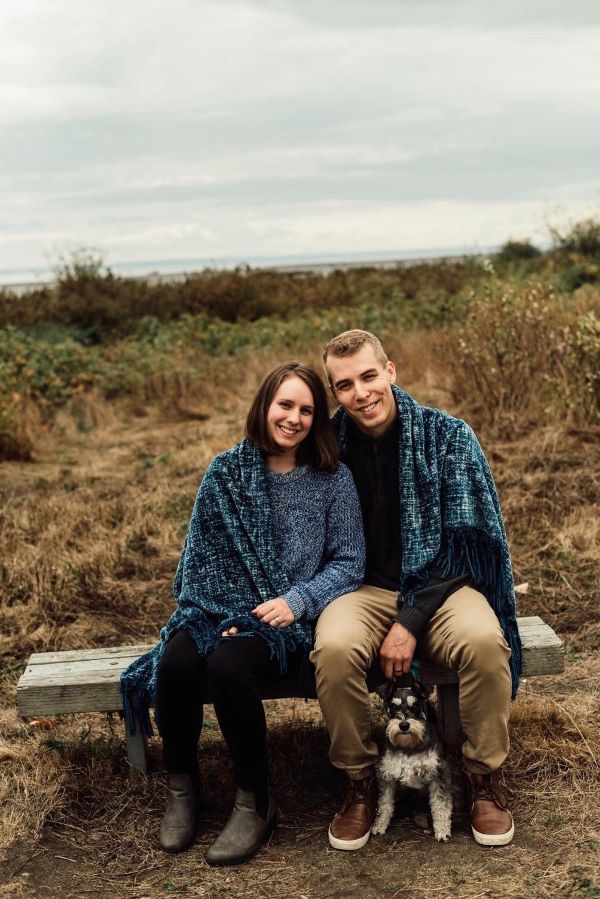 What team did you play on at CBC?
I played half a season of Volleyball and four and a half seasons of Basketball
—
What years did you play on the team?
I played Volleyball from September 2010-January 2011.
I played Basketball January and February 2011, 2011-2012, 2013-2014, 2014-2015, 2017-2018 seasons.
—
If married did your spouse attend CBC too? Tell us a bit about that if you met at CBC.
My spouse did attend CBC. I met Jazzlynn in the fall of 2017 when we were finishing our Applied Leadership Diplomas. We started to become friends. Started dating in February, got engaged in October, got married in May 2019
—
Why did you choose to come to CBC?
I went to a view day and sat in a youth work class. It never occurred to me that you can talk about Jesus and get paid for it. I also wanted to see if I could play on a sports team at the post-secondary level.
—
What is your fondest athletic memory at CBC?
My fondest memory was when the Basketball team went to Portland. We played against
some great teams, got a private tour of Nike headquarters and watched Blake Griffin hit
a buzzer beater 3 against the Portland Trail-Blazers.
—
Who had the biggest influence on you during your time in athletics at CBC?
This is a tough question for me! Matt Guynup had a huge influence on me. He was a
mentor to me. Matt Boulton taught me the mental side of the game of basketball. Mike
Horner was very intentional with my spiritual growth.
—
What is the most valuable thing you gained or learned from your time at CBC?
The most valuable thing I have learned at CBC was to bounce back (pun intended) after
dealing with tough times (injuries).
—
What advice would you give to current student athletes at CBC?
Do not waste your time. Being an athlete can be an extraordinary time in your life. CBC
is a safe place to learn how you function as person. Push yourself, put in extra time, hold
others accountable, learn how to give constructive criticism and how to respectfully
disagree.
—
Who was your favorite professor at CBC and why?
Mickael Zuk. You can tell he is passionate about the Bible and about you understanding
it. It almost seems like he makes you sound smarter than you actually are but I think he
sees your potential.
—
Where do you live now?
Mission B.C.
—
What is your present occupation?
Athletes in Action
—