Student Counselling Internship
Are you looking for a valuable internship experience working with young adults in a Christian environment?
Do you want an internship placement that will significantly increase your knowledge and experience of a variety of key presenting issues, including family relationships, identity development, healthy relationships, unhealthy coping strategies, anxiety, and depression, to name a few? Are you seeking a place where you can develop your approach to therapy seeing your client as a whole integrated person mental emotional and spiritual? Are you seeking a supportive qualified supervisor to grow with? And ultimately are you feeling a desire to be a part of young adults' lives at a crucial stage where many students are away from home for the first time and their faith is becoming their own?
As clinical counsellors of faith working within a Christ-centered community, we have a unique opportunity at Columbia to play a crucial role in young lives at a pivotal point. Please review the link to our Statement of Faith document and to the Biography for the Counselling Services Supervisor you would intern with, to ensure that Columbia seems a fit for you and then see our Link for Application to intern with us.
What the Interns Have to Say
Willow's Experience:
"My internship at CBC was a great learning experience. The clients I saw had a wide variety of issues from interpersonal issues, depression, anxiety, suicidality, various traumas, abuse, existential exploration, self-discovery and individuation, and more. I got to co-lead a group and I took part in a presentation to the student leaders. I had regular access to supervision and my supervisor's resource library, and had ample opportunity to collaborate and consult with my co-interns as I continued to develop my professional identity. I loved my time at CBC!"
Ben's Experience:
"For a counsellor in training the environment in the Columbia Bible College counselling centre is supportive, encouraging, challenging and authentic.  My Columbia supervisor is accessible, competent, understanding and is willing to challenge interns towards growth.  Having an available supervisor, who promotes self-care and personal growth, was an integral part of my training!  In addition there were opportunities for group presentation and to work with people from diverse backgrounds.  For me this was an ideal environment to begin serving people through counselling more independently."
Rob's Experience:
"Working at CBC was an amazing learning experience for myself as a beginner clinician. I had the opportunity to work with students on a range of issues from anxiety to faith and spirituality. Being at CBC helped me to develop every aspect of my clinical practice, and I found the supervision and team to be tremendously supportive."
Enjoy a Flexible Schedule. Book clients according to your own availability, with time between appointments to do preparation and paperwork.
Encouraging & Collegial Environment, with emphasis on good self-care and balance.
Join a campus community, offering optional prayer & chapel opportunities.
Gain experience in treating broad range of clinical issues such as: Anxiety, Depression, Developmental Trauma, Suicidality, Self-Harm, Substance Abuse, Pornography/Sex Addiction, and Grief/Loss.
Satisfy practicum/internship requirements for many Masters programs across Canada and the US
Develop your own Unique Approach to Counselling in a Christian academic environment.
Receive attentive and supportive individual and group supervision.
Desired Qualities & Experience:
Have completed core competencies in a Masters or equivalent training program (to be verified).
Ability to clearly articulate his/her theoretical orientation and approach to treating specific clinical issues.
Able to articulate the role of his/her faith in assisting clients of faith.
Ability to recognize and work with trauma-related symptoms & disorders.
Skills for working with emotional intensity and potential crisis in sessions.
Knowledge and skills in exploring family systems & related dynamics.
Motivated to earn hours and experience.
Knowledge and understanding of the role of attachment & trauma in development of psychopathology.
Self-directed and able to ask for help when needed.
Excited to engage with the CBC community!
Reliable, organized, and committed to client care.
Interest in working with young adults aged 18-30 (approx.), but mostly 17-21 in a Christian environment.
Available to see clients a total of at least 2 days per week.
Core counsellor training and skills evidenced by your readiness to be in a one to one counselling setting without a supervisor in the room, and without consistent supervisor observation. (To be verified by your application process of transcript-core course work and prior instructor and/or supervisor letters of reference).
Willingness to record 2-4 sessions monthly for your CBC supervisor to observe your work, and give feedback for benefit of your practice.
Mandatory attendance at a weekly scheduled group supervision time of case management and counsellor self-awareness work.
Mandatory attendance weekly at a one to one supervision session (possibly more often if your institution requirements are less frequent)
A reasonably flexible schedule and willingness to be on site from August to end of April. (3 week break at Christmas)
Two day a week commitment
Ability to prioritize the internship site and flexibility to discuss options of hours and days-depending on the needs of the centre and coordination of a group supervision time.
Willing to do a minimum of 4 direct counselling hours a day.
Be OK with Wednesdays OFF as the centre is closed one day per week.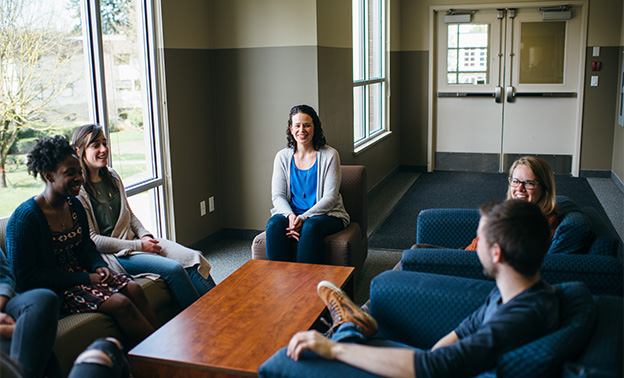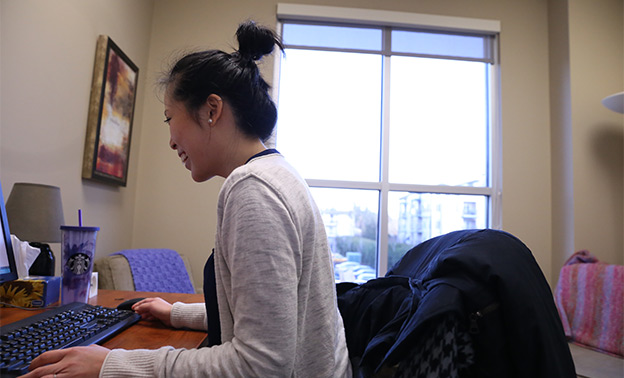 Counselling Internship/Practicum FAQ
What schools will you consider taking interns from?
There are many great schools across North America, and we are interested in finding out more about yours! At a minimum, we require the following:
You are enrolled in Masters (or other equivalent program) which is recognized upon graduation by a professional regulatory body for registration as a professional within the Counselling profession within Canada/ USA (BCACC, CCA, CAMFT, if unsure, please inquire by email)
Upon graduation, your regulatory body will require you to complete a certain number of supervised hours to become professionally designated.
Your regulatory body (once registered as a professional) will be able to insure you for work as a counsellor/therapist in Canada.
As an intern, your educational facility will provide internship liability insurance coverage to an expected minimum (inquire for details if unclear) as well as clear internship or practicum guidelines and evaluation systems for you to follow which the on-site Columbia Supervisor can provide for you.
What courses must I have taken before starting an internship at Columbia?
Ideally this internship occurs at the end of your studies so that all foundational course work is completed. However, if your school is new to CBC we can review your courses and syllabi with the help of your program director to see if the minimum is achieved. Please be prepared to send both your official transcript and syllabi to Columbia for verification. We appreciate new partnerships with Post-secondary institutions.
There are other factors involved. As liability is a major factor, we need to first ensure that your educational institution's track leads to professional designation with a recognized professional registering body, and towards liability insurance coverage for you as a professional (once your training and supervised counselling hours are completed).
I have not been part of any official ``practicum placement`` as yet, but I feel ready to be in an internship setting where I see clients on my own. Can I apply?
Ideally Columbia is not your very first practicum site, however maybe you have equivalent transferable career skills in nursing, community work or ministry. Again, if you meet the minimum requirements, (for example the educational institution you attend meets the requirements, and insurance & liabilities are covered), then we are open to considering you! We recognize that sometimes interns may have life & career experience and perhaps you are very gifted and confident in this area already. You are unique and we would want to hear from you to see if this is a fit! Tell us about your unique skills and experiences in your cover letter.
I am interested in working within a Christian college environment. Is this the right internship for me?
Possibly – If you are looking for a placement where you can integrate your faith as a Christian with your strong counselling skills, do consider us. This is a key developmental time in students' lives both as Christians and as young adults often on their own for the first time, facing new life and school pressures. Columbia is a private post-secondary Institution within which all the faculty, staff and students support our mission and vision. Take a look at our 'About Us' page, which links to mission, vision, statements of faith and community standards documents, for everyone who is a part of the Columbia community.
What is required of me as a counsellor at CBC - hours on site, duties and so on?
Hours: You will be required to attend on site at least two days per week, some interns attend three days in total (one of those days being Tuesday afternoons, at least for the Group Supervision time which is 1.5 hours in length each week). It is possible to be on site one day per week only to see clients, aside from the group supervision day, but this must fit within the counselling centre client needs and will likely be a longer day for you.
We are CLOSED on Wednesdays and so no interns will be on site here Wednesdays. While we are quite flexible in trying to accommodate your best fit for your days on campus, our client considerations must come first, meaning the sooner you discuss your scheduling needs with us the clearer answer we can give you about a "fit". We need to cover off four days a week of an operational counselling centre, including some possible evening work to 8pm on Monday nights, one day per week. Not every intern will seek an evening, but for some this may work better. This is to accommodate client schedules.
Session Requirements: You are required to see clients in one-to-one capacity. This means seeing them on your own for 50-minute sessions. You will also be required to bring operational phone equipment that is compatible to CBC viewing software. Your I-phone or tablet usually will do the trick to submit video of your sessions to your Columbia supervisor.
Live Counselling Site: Because we are a fully operational counselling centre and internship here at CBC it will feel like a job. You will receive an orientation at the start and be shown all of the procedures that we follow at CBC including filing, dress code, client confidentiality of files expectations and so forth. You need to be prepared to view this as a job where there are requirements upon you around CBC policies, to meet deadlines for reporting, files maintenance and clerical duties which all come with the position. You will be supervised and guided in all of this.
Is there a requirement to offer group sessions?
Group work at CBC historically has not been well attended. If group work is something you require for internship or are interersted in pursuring it is possible to organize and run a group. However, be aware that the successfulness of groups at CBC is uncertain. Because we are a fully operational counselling centre and internship here at CBC it will feel like a job. You will receive an orientation at the start and be shown all of the procedures that we follow at CBC including filing, dress code, client confidentiality of files expectations and so forth. You need to be prepared to view this as a job where there are requirements upon you around CBC policies, to meet deadlines for reporting, files maintenance and clerical duties which all come with the position. You will be supervised and guided in all of this.