Columbia Welcomes Karen Thiessen as Dean of Students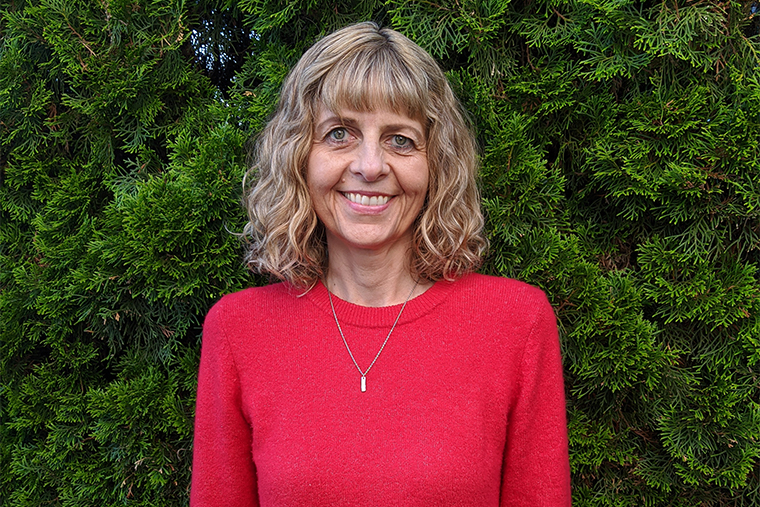 Columbia Bible College is pleased to announce that Karen Heidebrecht Thiessen has accepted our invitation to serve as Columbia's next Dean of Students. 
—
Columbia's community will benefit from Karen's extensive leadership and pastoral experience. After graduating from Mennonite Brethren Biblical Seminary with her Master of Divinity in 1990, Karen served for ten years as Lead Pastor at River East MB Church in Winnipeg. For the past twenty years, she has ministered in Abbotsford, as Lead Pastor at Level Ground Mennonite Church (formerly West Abbotsford Mennonite Church.) Her experience also includes work as a prison chaplain and service on a number of denominational and university boards, including Mennonite Church BC, Canadian Mennonite University, and Mennonite Central Committee BC.
—
Karen brings considerable passion for her new role. She offered the following reflection:
I am deeply committed to the Church, specifically in its Anabaptist expression. I believe passionately in the work of Columbia as it prepares women and men for a life of meaningful and effective discipleship, ministry and leadership. The Church faces unique and complex challenges as it moves into a post-Christendom era. Young adults inhabit an increasingly complex and demanding world that requires new levels of resilience and fresh ways of nurturing and expressing their commitment to following Jesus.  Columbia is positioned to equip students with the knowledge, skills and spiritual and emotional health needed to thrive in this challenging environment. It provides a wholistic learning environment that integrates academic work in the classroom with experiential growth and learning opportunities in the context of relational Christ-centered community.
—
"Karen Thiessen brings many leadership gifts, the necessary skill-set, and tremendous ministry experience to the role," comments Columbia's president, Bryan Born. "She's been described as a great organizer, a fantastic motivator, and as a rare gem who demonstrates a pastoral balance of vision and care, and we are delighted that she has joined the Columbia team."
—
Karen Thiessen will begin her full-time duties as Dean of Students on August 1 of this year, but is already working on a casual basis over the summer.