Commuter Life
by Kara Gray
—
The definition of a commuter is "a person who travels some distance to a place on a regular basis". A commuter at Columbia Bible College, however, is so much more.
—
I was a commuter for my first two years at Columbia, and I loved it! I want to highlight the 3 things you need to know about being a commuter and what makes it so awesome.
—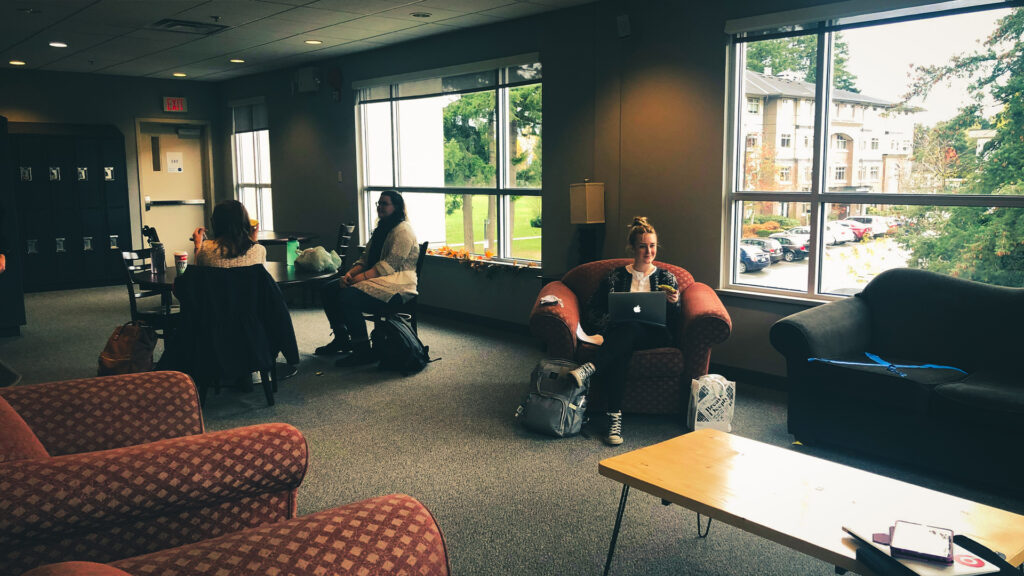 1. Commuter Lounge
—
The commuters at Columbia get special privileges that those living on residence don't have access to.
That's right. Commuters get special treatment, y'all.
—
There is a designated lounge on campus called the Commuter Lounge that only the commuters get to call theirs. In this lounge there is a kitchen for you to cook lunch, couches to hangout on, and tables to study at. This is where you will find all your fellow commuters and have a ton of fun! It really is a home away from home.
—
2. Commuter Hosts
—
Each year there is a new team of Commuter Hosts who are a part of Student Leadership who welcome you to the Commuter Lounge – I was a Commuter Host in my second year. They keep the lounge looking nice by vacuuming and mopping the floors, decorating in accordance to the current holiday, taking out the garbage, and washing any stray dishes. While it is still expected that all commuters treat the lounge with respect, the Commuter Hosts are there to serve the commuter community and can be approached with any questions.
—
They also plan exciting events, open to all commuters, like free homemade lunches every two weeks, pumpkin carving, skating, board game nights, and so many other fun events.
—
Commuter Hosts keep you informed about any upcoming events by emailing you a schedule of what the week will hold. They are always excited to reply to any emails you send and they love getting to know you!
—
3. Commuter Community
—
The commuter community is unique from the resident community at Columbia. That is not to say that they are cut off from the residents, but commuters form a special community with each other. By hanging out in the Commuter Lounge and participating in commuter events, you will learn to recognize the commuter faces and names around campus.
—
The Columbia commuters are so welcoming, helpful, and eager to get to know any new students. It is easy to approach anyone and begin a conversation. By spending time with the commuters, you will realize very soon that they are like a family that is ready to welcome the new commuters each year.
—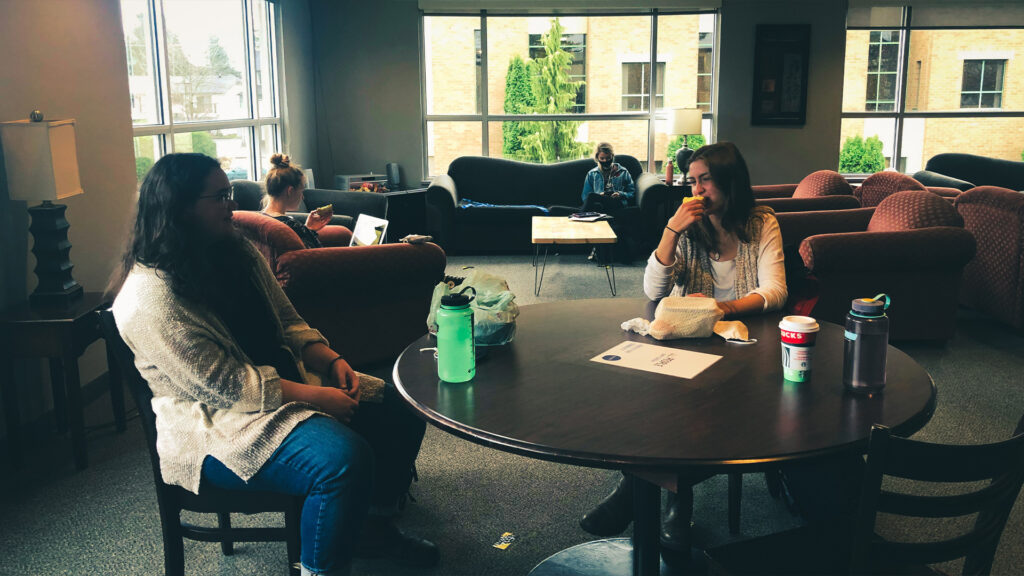 —
Hopefully this provides a little bit of an insight into commuter life at Columbia. I hope to see you around campus soon!
—
If you have any questions, don't hesitate to reach out to CBC Admissions.