Educational Assistant
Free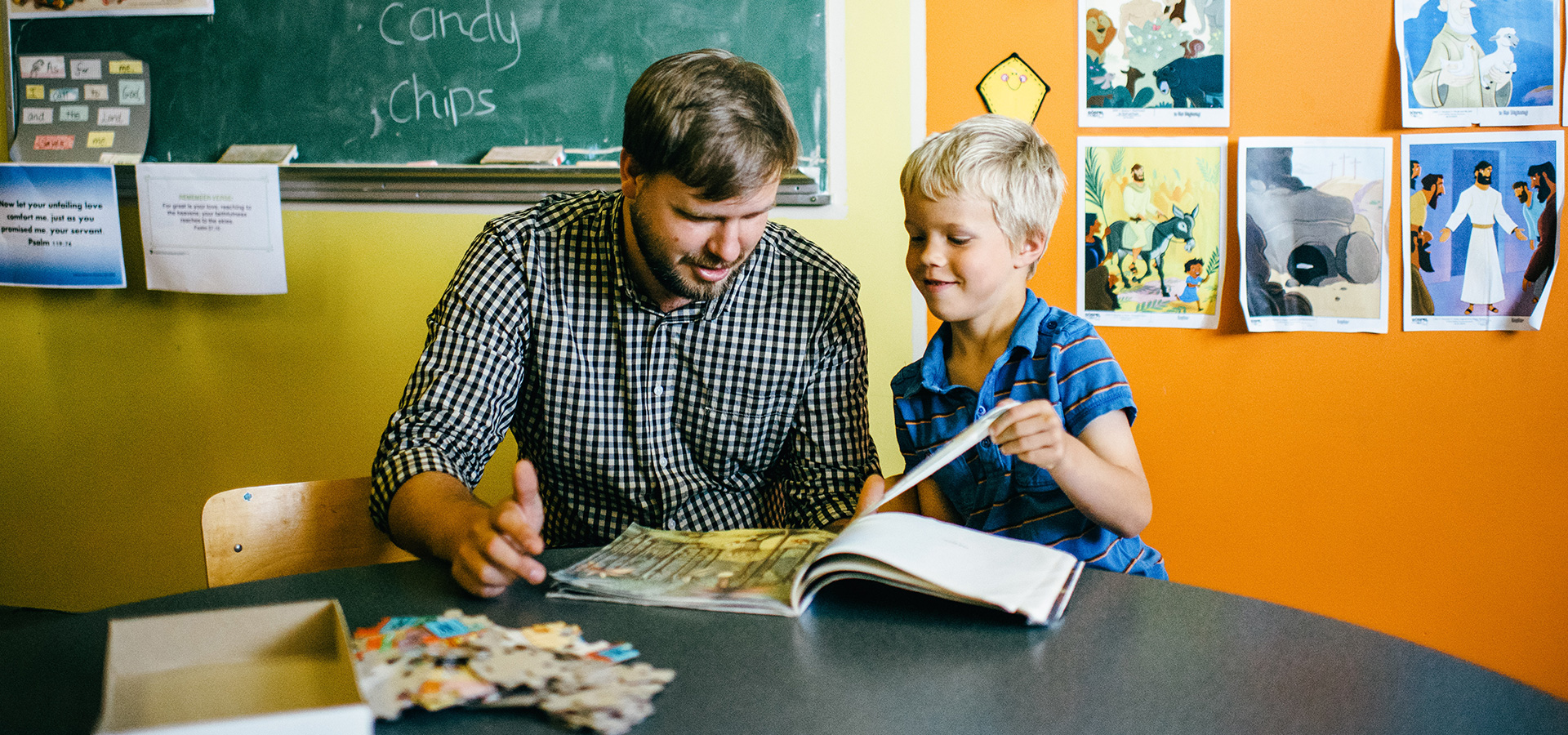 About this course
The Educational Assistant's Certificate program is designed to provide knowledge and skills to new and existing educational assistants to work with children and adolescents who require assistance in the learning process. This certificate is offered in two different forms: through part-time evening classes and weekend modules or full-time daytime learning. Students may enroll in the full program and complete the certificate in one year on a part-time or full time basis, or complete courses over an extended amount of time.
Part-Time Certificate
This program offers new and existing teacher and educational assistants knowledge and skills to work with children and adolescents who require help and assistance in the learning process.
Graduates of this program will be equipped to work as an educational assistant in private schools and in some public-school districts. 
The Educational Assistant Certificate includes 12 credits of classroom work and 2 credits of practicum. The practicum is a practical course completed in elementary, middle and secondary school settings.
Interested in living in residence?
Please note that to live on campus, students need to be enrolled full-time (12 credit hours per semester.) Educational Assistant students are welcome to live on campus, so long as they add enough credit hours to qualify as full-time students. Typically, this will mean registering for an additional two classes per semester – a great opportunity to explore a topic of interest, broaden skills, and connect with the wider Columbia community. Another option for EA students is the Columbia One + EA Dual Certificate program, described in the next tab.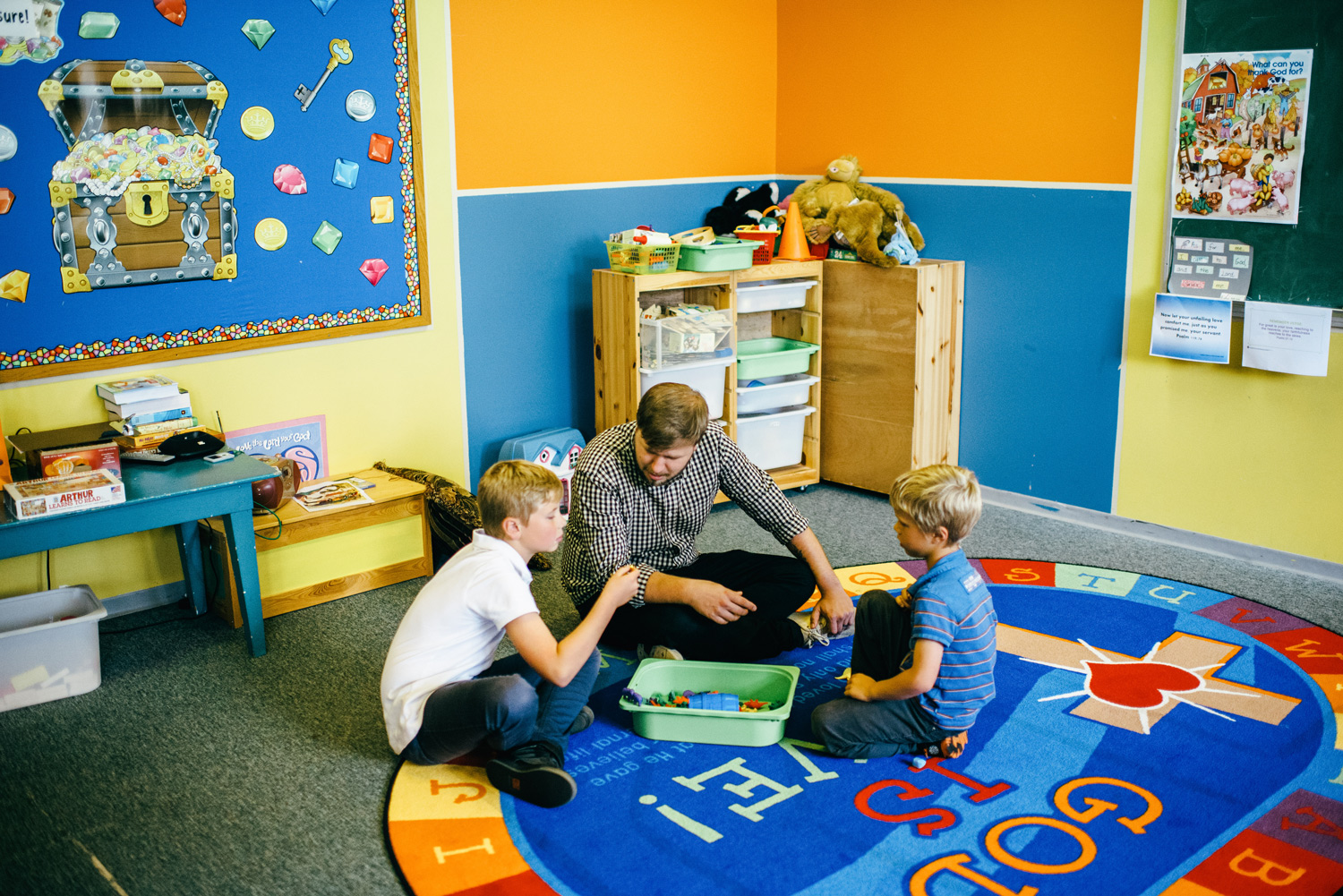 Combine the EA Certificate with Columbia One
If you're a recent high school graduate, consider our dual certificate program. You'll benefit from the full Columbia experience — Bible college education in a close-knit, Christ-centered community — and also gain job-ready skills as an Educational Assistant.
How it works: 
You'll earn 31 credits in total, and be able to complete both programs within ten months, graduating with a Certificate in Christian Studies and an Educational Assistant Certificate.  
You'll complete the same core courses that Columbia One students complete.
Your electives will focus on Educational Assistant courses.
Check out the Columbia One plus EA course checklist for a full list of courses.
How to apply:
On your application form, choose Educational Assistant as your program.
Click the 'EA plus Columbia One Dual Certificate' checkbox.
Once accepted, your Admissions Advisor will enroll you in both programs and help you with course selection.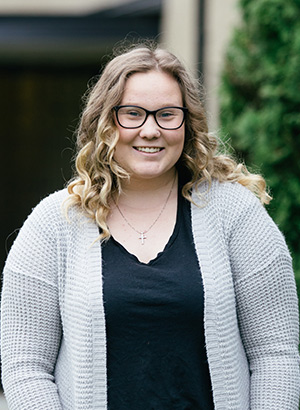 Karlina P.
"I feel like I have grown in my walk with God during my time here at CBC, especially in my spiritual formation class and Intro to Christian theology class. Because both of these classes allowed me to explore my faith and help answer some of the questions that I have been wondering about. I felt that in my spiritual formation class I was able to grow deeper in my faith by doing some of the spiritual practices we were given, by taking the time to do them I feel like It helped me focus more on God and spend time in reflection with him. I also felt that my Intro to Christian theology class opened my eyes and taught me things about the bible that I did not know before, which has helped me grow in my walk with God."
Syllabus
A program that equips you with skills to support young people with special needs.
Heart & Soul
0/2
Reading:
Spiritual Formation
Reading:
The Church in Mission
Mind & Worldview
0/3
Reading:
Old Testament Survey
Reading:
New Testament Survey
Reading:
Intro to Christian Theology
Strength & Skills
0/2
"Love the Lord your God with all your heart, with all your soul, with all your mind, and with all your strength. Love your neighbour as yourself." -Jesus
Reading:
Effective Relationships or Marriage & Family
Reading:
Service Practicum I & II